Bagels are the most dangerous food in the nation. With impatient eaters there is an increasing number of bagel-related injuries, hand lacerations, cuts, gouges, and severed digits. Are there more bagel eaters or is there less mastery of using the knife? New York City, the nation's bagel capital, is not witnessing bagel bedlam. Apparently New Yorkers are more ethnically equipped than either San Francisco or Chicago.
- Suzanne Hamlin and Vic DeLuca NY Times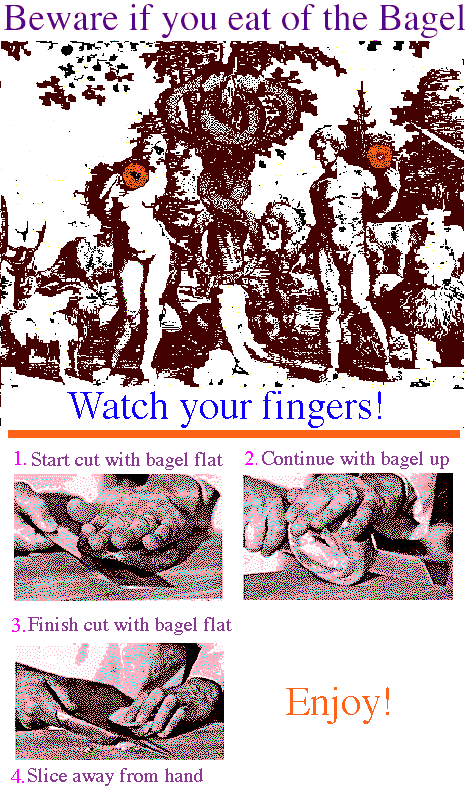 Now that you have a new trait, select below the trait you ate, and bait your fate.
Corresponding Gene Traits
| | | | |
| --- | --- | --- | --- |
| seductive | impetuous | kind | obedient |
| authority | inquisitive | endurance | tenacity |
| amenable | prudent | loving | assertive |
| | | | flamboyant |