---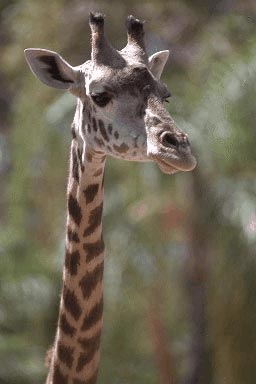 Bus, giraffe collision kills seven
NAIROBI, Kenya -- A bus collided with a giraffe crossing the highway and smashed into an oncoming truck, killing seven people and injuring 10 others, police said Tuesday.
The driver lost control of the bus after striking the giraffe and veered across the road, hitting the other vehicle, police official Samuel Ongote said.
The giraffe was killed, he said. The accident occurred before dawn Monday in the town of Konza, 30 miles southeast of the capital, Nairobi. Most of the 62 passengers aboard were asleep at the time, Ongote said.
The collision was along the heavily traveled highway that links the capital with the Indian Ocean port city of Mombasa. Wild animals frequently roam the road, which passes through several large game reserves.
Associated Press



---
Naked man hurt after falling from bus
CAPE TOWN, Sept. 14 – A Welsh tourist was in a serious condition in hospital on Tuesday after falling naked out of the back of a bus on a busy South African highway.
The Cape Argus newspaper reported that the 21-year-old engineering student and his friends were returning from a trip to the scenic wineland town of Stellenbosch, 50 kilometres (30 miles) north-west of Cape Town. At one point, the student removed his trousers and bared his buttocks through the back window of the bus to passing motorists.
The window, an emergency exit, gave way with little pressure and the naked man tumbled into the middle lane of the busy national highway. The accident brought cars to a standstill as the man was treated by paramedics. He was later hospitalised suffering severe abrasions and blood loss.
Reuters

---
Front page