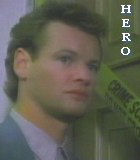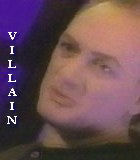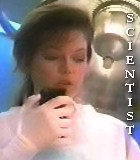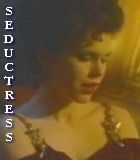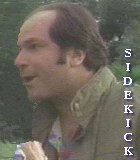 What is Forever Knight?

Posted April 27, 1999
"He was brought across in 1228. Preyed on humans for their blood. Now, he wants to be mortal again. To repay society for his sins. To emerge from his world of darkness. From his endless, forever night."
A television series of seventy hour-long episodes, Forever Knight originally aired from 1992 through 1996. The story features Nick Knight, a Toronto homicide detective who entered that profession because he is also an eight-centuries-old vampire searching for redemption. His co-worker and friend, Medical Examiner Natalie Lambert, strives to help him regain his humanity while his vampiric "master," Lacroix, maneuvers to entice him back into the dark existence of the undead. The series mixes police drama, fantasy and a strong historical sense into a uniquely powerful metaphorical framework. Nick's vampirism and quest for humanity represent, on various levels, an addict's efforts toward recovery, a victim's survival and growth beyond abuse, and, at the core of all the metaphors, fallen mankind's search for salvation.
Created by James Parriot and Barney Cohen, the series stars Geraint Wyn Davies (Nick), Catherine Disher (Natalie), Nigel Bennett (Lacroix), Deborah Duchene (Janette) and John Kapelos (Schanke). The significant supporting cast includes Gary Farmer (Stonetree), Natsuko Ohama (Cohen), Blu Mankuma (Reese), Lisa Ryder (Tracy), Ben Bass (Vachon), Greg Kramer (Screed) and Kirstin Lehman (Urs). Forever Knight is owned by Sony/TriStar and sometimes airs in syndicated re-runs.
The series has multinational origins, having been jointly owned by American, Canadian, French and German companies before its purchase by Sony. Forever Knight first ran on CBS in the United States during the 1992-93 season, but was replaced when the network gained David Letterman and purged its late-night schedule. After a year's hiatus and a concerted letter-writing campaign by fans, syndication revived the series for the 1994-95 season, and it went on to win a Gemini Award (the Canadian equivalent of Hollywood's Emmy Award) for the episode "Curiouser and Curiouser." In the 1995-96 season, the USA network acquired Forever Knight, and so the series aired both in syndication and on the USA cable channel. USA, however, found the ratings disappointing, and proposed to cancel the season half-way through. Unprecedented efforts by fans convinced the network to film and air the remainder of the season, but despite increased ratings and even buy-out attempts by other production companies, USA declined to either renew or release the series.
Sadly, Forever Knight, that most intelligent and provocative story, came to an end in the notorious episode "Last Knight" the week of May 18, 1996. It lives on in syndication, in a single trilogy of authorized novels, and in the imaginations of its viewers.
Forever Knight was created by Parriot & Cohen and belongs to Sony.