These smaller items, especially the incense burners, make affordable, well received gifts.
If you'd like to order any of these items, please contact me by calling 510/967-7592 or send an email. California sales tax will be added to all items shipped within California.
I'd be happy to send a digital image of the item before you purchase.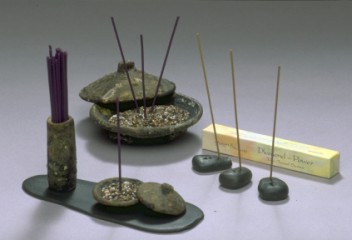 Zen Burners (tray, holder with incense,
dish with lid and pebbles) $55
Zen Dish $45 (with pebbles and incense $50)
Incense Stones $15 ($20 with incense)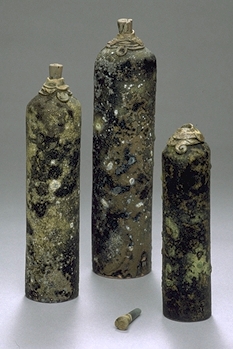 Unearthed Bottles
Slab formed, Raku Fired
$245/set of 3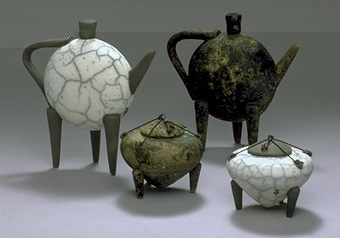 Teapots and Miniatures. Miniatures are available in five styles: Amphora (shown), Decanter, Cauldron, Basket, and Story Jar (for visual references for each style, please see Ongoing Work). Price varies: $125-$165.