Projected Continuity
Luggage Store Annex 100 Market Street
San Francisco, CA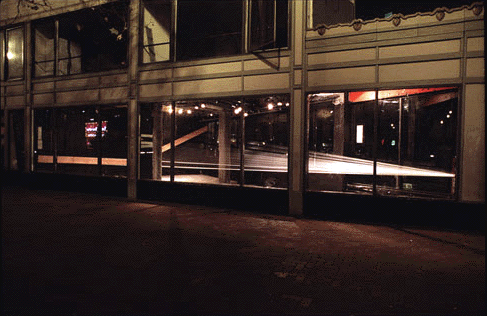 This installation occupied "the glass triangle;" a storefront space in the Tenderloin, San Francisco, managed by local art gallery, The Luggage Store, as a venue for large scale and installation art. Nylon twine spanned the length of the storefront interior creating a form that is defined by the shape of the architecture while simultaneously the form points beyond this source.
Kyra Rice, Site Maps
Billboard
Projected Continuityt
Kit of Parts Aeroplane
Architectural Installation
Once Unsure
Video images
Philosophy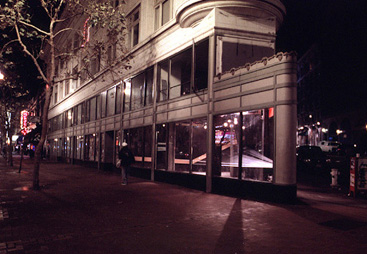 The architecture is a daily influence upon the lives and experiences of those who inhabit the street around it, shaping and defining their immediate pathways and direction. The lines of twine reference a continuous projection of experience - while the form is shaped and revealed by its context it leads the mind and the eye to a place beyond its defining boundaries.