---
Photo Gallery - Page 4
---
Pictures From Japan
1999 Trip to Japan - Kawada Taiko Tokyo & Oshima Island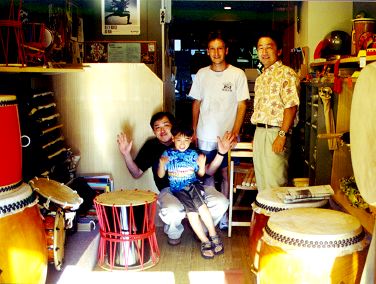 Phil, Bryan, Naka-san, and Nishioka-san (of the group "Kaze Shu") at "Kiyo" - Kawada Taiko's store in Tokyo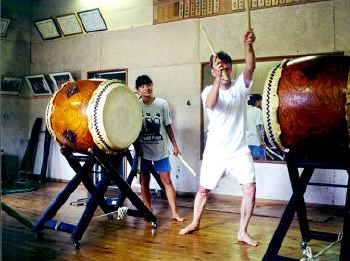 Learning "Oshima style" taiko, while visiting Oshima Island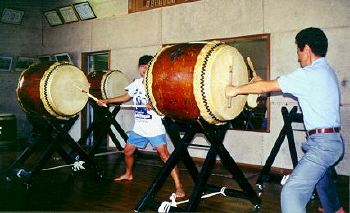 Kikuchi-sensei (right) of "Gojinka Taiko" demonstrates "Oshima style" taiko
1997 Trip to Japan - Fukushima & Kawada Taiko's Factory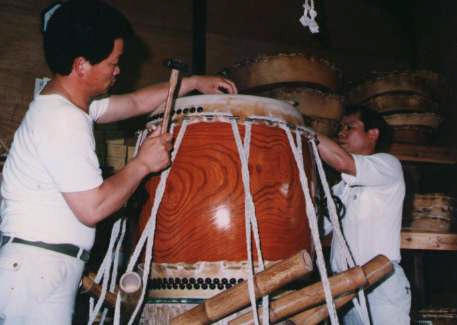 Making taiko at Kawada's Factory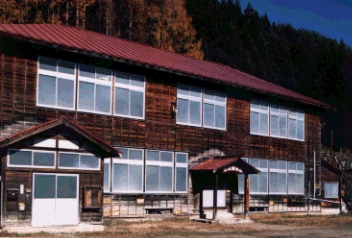 Kawada's Taiko School "Yagoshima-kaikan"
Phil of Tatsumaki Taiko had the opportunity to visit Kawada Taiko's Factory in Fukushima, and retail store in Tokyo, Japan. We now have 2 Kawada shime daikos. Kawada crafts excellent quality yet affordable drums. While at Kawada's factory, Phil had the chance to play at their taiko school, sampling many of their products. Phil is helping to market Kawada Taiko's products, including some "do-it-yourself kits" that will help you build your wine barrel taikos with professional results.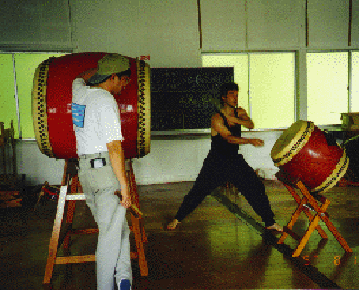 with Naka-san of Kawada Taiko, Kawada's Studio, Fukushima, Japan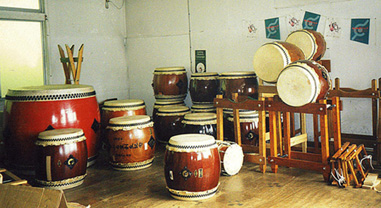 Taikos available for use at Kawada's School & Rehearsal Studio




Go to Page 3...




Return to Gallery Menu



Return to Tatsumaki Taiko's Homepage



12/3/02 by akudo3