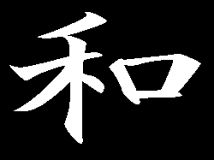 ---
Perfect Harmony:

"Do-it-Yourself" Taiko Products:

Site Menu:

Taiko Dictionary

Taiko Making FAQs

DIY Taiko Pictures
---
Placing an Order
Price, California Sales Tax, and Shipping
Price - The prices listed do not include delivery costs. The prices for items carried "in stock" in the USA include the cost of import and handling from Japan. Customers are responsible for paying any additional US Customs charges for items shipped directly from Japan. California residents need to add 8.25% (or your local) California sales tax to all purchases. Since our prices depend on the US Dollar / Japanese Yen exchange rate, they are subject to change without notice.
Shipping - Since delivery costs are determined by weight, the amount will vary depending on your order. Most orders will be shipped via the US Post Office or UPS unless you make special arrangements. While orders for goods in stock will be shipped within a few days, some items maybe back-ordered, which can delay delivery. In general, please allow 6 to 8 weeks for delivery of your order.
Payment
For mail orders and orders placed via the internet, payment should be made by either a Postal Money Order or with a Bank Cashier's Check.
Please make your checks payable to: "Perfect Harmony." Our address is:





"Perfect Harmony"

2851 Shasta Rd.,

Berkeley, CA 94708




Phone: (510) 548-3508




E-mail in the USA: taikousa@lmi.net




10/18/2011 akudo3