LEAGUE OF BURNT CHILDREN presents: Kallisto D'amore's KNOBLE OWL, a film by B. J. Dini
Featuring: Kyra Rice, Rotimi Agbibiaka, Yosefine Tinkleman, Tyler Holmes and Ben Collins
images from the making of the Knoble Owl

For two weeks in mid July the Bohemian Grove plays host to some of the most powerful men in the world. During these two weeks this men's only club practices setting policy and financial market manipulation in secret at the Bohemian Grove. The men are entertained by a number of plays and ritualistic ceremonies, the most notable being THE CREMATION OF CARE. Passed members include: Ronald Reagan, Bill Clinton, George H. Bush, George W. Bush, Jimmy Carter, Calvin A Coolidge, Kenedy, Nixon, Hoover, Cheney, Colin Powell, Arnold Schwarzenegger, Donald Rumsfeldt.
In response, the League of Burnt Children joined forces with Bryan Dini for the porduction of Kallisto D'amore's Noble Owl music video.
Quoted from examiner.com:
"Bohemian Grove began its annual two-week gathering of the elite in Monte Rio, CA on July 13th while the hackers collective Anonymous called for infiltration and peaceful occupation of the secret camp grounds... Meanwhile members of the San Francisco-based performance art group 'League of Burnt Children' and 'B.J. DINI' began filming a music video near the compound entrance. Other protesters conducted pagan energy rituals with the intention of channeling" positivity and light.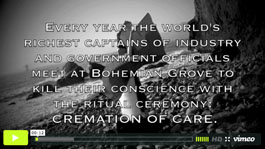 LEAGUE OF BURNT CHILDREN appropriates the "creMation of care" to:
CREATION of Care Street Ritual - 16th and Mission, San Francisco

Kyra Rice and Krylon Frye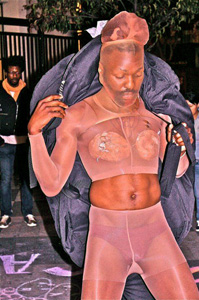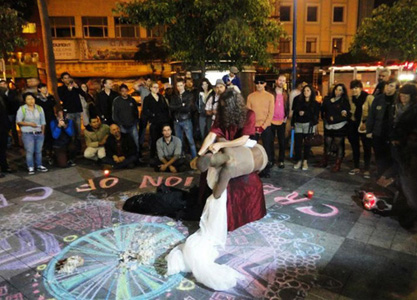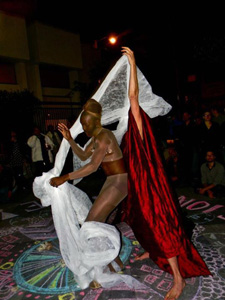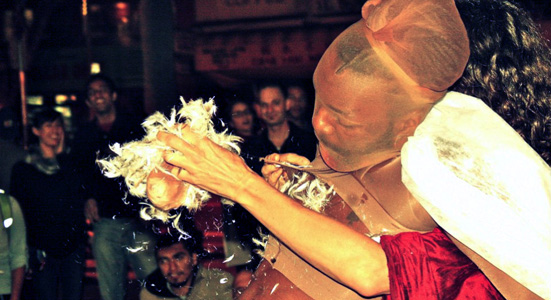 see http://vimeo.com/29628244 for video of entire evening event