CHAPTER 7





The root tip is sliced open for tapping milk
an elixir for replenishing semen.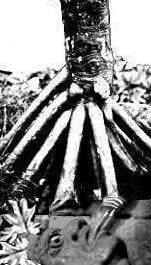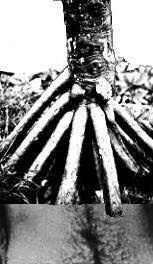 Pubic hair, spittle, skin flakes, sweat,
snot, and urine are inserted into the tree

Jamie has always been like a boy. . .except no tummy fuz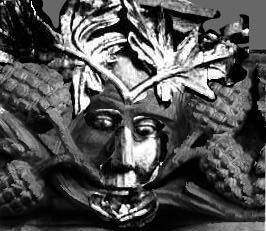 Eating the red fruit of the ishoyu tree is the same as copulating with a woman.
The oily red juices of the red fruit are equated with menstrual blood.
It is taboo for a woman or her husband to eat the fruit when she menstruates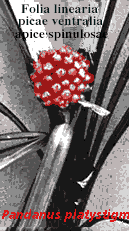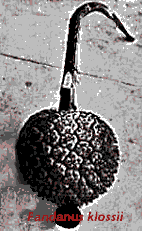 The white milk inside wild pandanus nuts is the same as 'water of a man'.
The water-semen mixed with the juice from the "milk-provider" worm is consumed in
early masculine ritual.
The nut meats are also used as hallucinogens.
.
Chapter 1: MEN COMMUNE SECRETLY WITH TREES
Chapter 2: RITUAL WITH TREES DEVELOPES MASCULINE IDENTITY
Chapter 3: PANDANUS DIOECIOUS: MALE /FEMALE SEPARATE
Chapter 4: GROWING TO BECOME A MALE
Chapter 5: A MAN MUST ADAPT TO FOREST LIFE
Chapter 6: PURIFICATION IN THE FOREST

Chapter 8: PREPARING THE SKIN
Chapter 9: EGESTIVE RITES TO RID THE FEMALE
Chapter 10: THE SELF-MADE MAN