CHAPTER 1



consume tree products
insert body substances
shake that tree
Women can cultivate sweet potatoes so well because they have no 'stick'.
They cannot climb trees because they have a cunt, and a big arse.

The pandans genus, a group of tropical trees of the Pandanaceae family, is found in the New Guinea Highlands. The leaves are sword-like. Annual scars of leaf bases mark the tall narrow trunks. These are supported by aerial roots.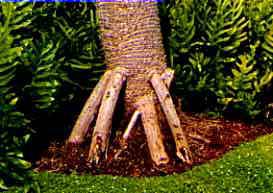 The base of the tree out of which grow shoots is called tingue
the female organ of living things.
The roots are represented as womens' breasts,
tapped for sap "milk" consumed by men.

The Pandanus fruit vaguely resembles a pineapple.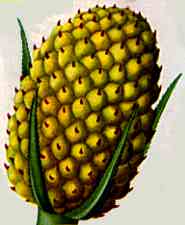 Masculine ritual makes the pandanus a part of a boy,
inside and outside, the beginning of a lifetime union.

Chapter 2: RITUAL WITH TREES DEVELOPES MASCULINE IDENTITY

Chapter 3: PANDANUS DIOECIOUS: MALE /FEMALE SEPARATE
Chapter 4: GROWING TO BECOME A MALE

Chapter 5: A MAN MUST ADAPT TO FOREST LIFE
Chapter 6: PURIFICATION IN THE FOREST

Chapter 7: INGESTIVE AND INSERTIVE RIGHTS

Chapter 8: PREPARING THE SKIN

Chapter 9: EGESTIVE RITES TO RID THE FEMALE

Chapter 10:THE SELF-MADE MAN