CHAPTER 8




paving the way for the inside
Sex and Gender have more to do with a man's inner life than with his genitals.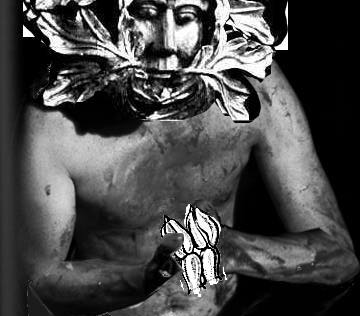 The skin is thrashed and scraped with nuts and leaves.
to desensitize it for climbing the trees.
The fine down of cheeks, arms and legs is rubbed away.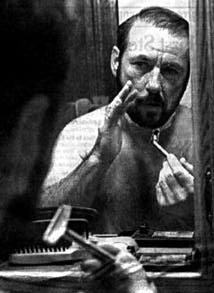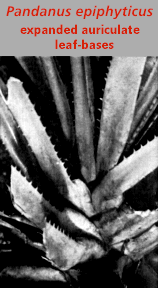 Facial hair is one of society's key signifiers of maleness.
To "change skins" is essential for the biological
acquisition of a manly facial and bodily appearance.

Skin rubbed with leaves still attached to tree:
-flakes and sweat adhere. As the tree grows so will the man.
Chapter 1: MEN COMMUNE SECRETLY WITH TREES
Chapter 2: RITUAL WITH TREES DEVELOPES MASCULINE IDENTITY
Chapter 3: PANDANUS DIOECIOUS: MALE /FEMALE SEPARATE
Chapter 4: GROWING TO BECOME A MALE
Chapter 5: A MAN MUST ADAPT TO FOREST LIFE
Chapter 6: PURIFICATION IN THE FOREST
Chapter 7: INGESTIVE AND INSERTIVE RIGHTS

Chapter 9: EGESTIVE RITES TO RID THE FEMALE
Chapter 10: THE SELF-MADE MAN