More with the Firewall Forward Mockup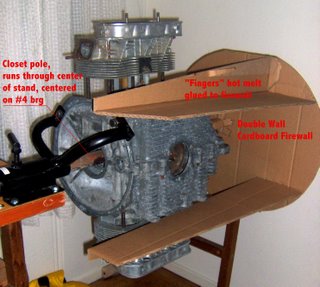 With a double wall cardboard box from the local recycling center, and some hot melt, the spatial relationships of the engine to the front of my fuselage are getting clearer. This design uses a
"bed mount"
. The sides of the case are flattened, and
aluminum angles
are bolted through the walls of the case. Resilient "Barry Mounts" then bolt up to these "fingers, built up of extrusions and sheet. The reason I chose this airframe is that these mounting scheme doesn't care which way the flywheel faces. The prop hub on this airframe will be mounted on the flywheel end, the left in this image.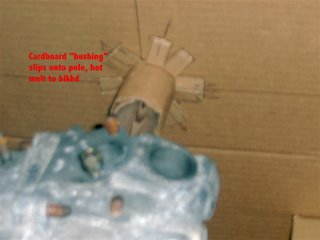 Some of the details. Hot melt glue is a great thing for this sort of quick and dirty assemblage.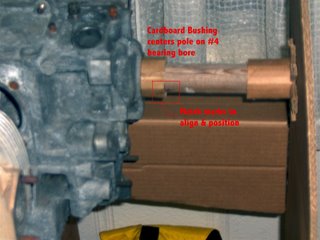 The pole is centered on the #4 bearing with a cardboard "bushing". Nothing is glued to the pole, allowing it to be taken apart in a pretty tight space here in the corner of my front hall/workshop, and to position the engine relative to the airframe.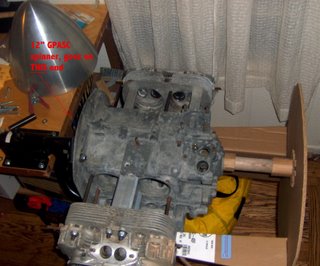 It's not too clear in this view, but most of the engine outboard of the case hangs out in the breeze in this design.
Now it's time to start playing around with the tubing bends, and seeing how it will all fit together, if it will.